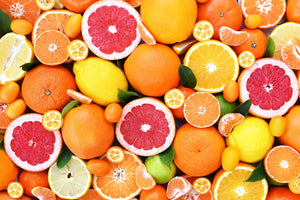 A Better Way to Fundraise
Explore Fundraising
Turn Your Fundraiser Into a Win for Everyone
Yes! It's possible to raise the funds you need and delight your friends and neighbors at the same time. In fact, with myfruitsale.com, not only is it possible, it's easier than ever thanks to our online fundraising platform and premium products. Your customers get delicious fresh fruit and other great products at fair prices. As you pursue your funding goals, you keep the entire process organized and on track. Fewer headaches, more engagement. Simple. Smart. Easier than ever.
It's a better way to fundraise.
ONLINE SALE MANAGEMENT
A Smart Way to Fundraise
Other fundraising companies tack on e-commerce sales to their program, but the experience is often complicated and creates more work, not less. We've reimagined the fundraising process and created an experience that's easier than ever. Our platform empowers you to manage your entire sale online and eliminates headaches. Does anyone have extra time to track down paper forms, double and triple-check their math, and search high and low for last year's records? Our platform even reduces the amount of money you need to handle.
TWO GREAT WAYS TO SELL
Students easily add every face-to-face order with the "Record a Sale" button AND grow their customer list by sharing a unique online-ordering link.
KEEP STUDENTS MOTIVATED
Students see how they are progressing toward their individual sales goal and how they rank among their peers, encouraging them to get out and sell!
TRACK SALES IN REAL TIME
Sale administrators have a complete view of every order in the organization to see how each student is performing at any time throughout the sale.
AUTO-TALLY YOUR ORDER
All students. All orders. Automatically tallied. One customer remarked, "Super easy to use and saved me hours of time!" Need we say more?
NO EXTRA FEES
The myfruitsale.com product line is available to your customers in a custom, online storefront without any e-commerce or credit card fees.
WE'LL KEEP TRACK
Lose your fundraising records? We've got you covered--all your students' sales data is saved online and easily accessible at the click of a button.
Are You Ready for a Better Way to Fundraise?
Our team would love to hear more about your organization and how we can help you meet your fundraising goals. Get in touch today.
Contact Us
We're Here to Serve You
For more than 40 years we have worked hard to earn the trust and confidence of the organizations we serve. We specialize in partnering with youth organizations who want to provide a meaningful service to their communities while meeting their funding needs.
4.9 of 5
Product Satisfaction
What Our Customers Are Saying
Our sales went great. I love the online entering process, it makes my job way easier.
We have always had great service from you! We would definitely recommend you to other organizations!
This website was AWESOME!!!  I LOVE it!!!  Our sales are through the roof because it's soooo convenient for customers!!!  Plus I am assured we have the correct orders.
Everyone that I have had to contact and work with from myfruitsale.com has been professional, responsive, helpful and our orders are spot on! We look forward to working with you next year too!
FFA CHAPTERS AND 4-H GROUPS
YOUTH SPORTS TEAMS
BANDS AND CHOIRS
Which Fundraiser is Right for You?
Choose from our three seasonal fundraisers below based on the best time for your group to raise funds.
Fall Sale
Spring Sale
Summer Sale
Fresh Fruit Selection

ⓘ

Wide Variety
Wide Variety
Peaches & Lemonade Kits
Premium Snack Options

ⓘ

Meat, Cheese, Nuts
Meat, Nuts
Meat, Nuts
Sale Signup Window

ⓘ

SEP 15 - OCT 31
JAN 10 - MAR 1
MAY 1 - JUL 7
Available Selling Window

ⓘ

OCT 1 - NOV 15
JAN 15 - MAR 15
MAY 10 - JUL 31
Delivery Window

ⓘ

NOV 25 - DEC 20
MAR 1 - MAR 31
AUG 1 - AUG 31
Delivery Area

ⓘ

600 Miles
600 Miles
250 Miles
Minimum Units

ⓘ

125
125
100
How Your Fundraiser Works
Fundraisers are often long, complicated processes that use up lots of your time and energy, but with the benefits of our online platform, it's as easy as five intuitive steps to get from start to finish.
Explore Products
FAQs
GET IN TOUCH
Reach out to let us know you're interested. We'll help you determine the season that's best for your group and ensure you have what you need to get signed up.
SIGN UP
When you're ready to go, our simple sign-up form is an easy way for you to provide all the details we need to set up your fundraiser.
GET OUT AND SELL
Enjoy the myfruitsale.com experience as you engage your community. When sales are finished, submit your totals with the click of a button. We'll go to work on getting your order fulfilled.
UNLOAD AND DISTRIBUTE
We'll get your products to you on your scheduled day and time so you and your team can distribute your products to your supporters efficiently.
PAY EARLY FOR A DISCOUNT
When you use our online platform, we may owe you money at the end of your sale! If not, you'll be eligible for a 1% discount if you get your balance due paid early!
Discover a Better Way to Fundraise
If you want to learn more, please reach out with the form below to let us know you're interested. Our team will help you determine the season that's best for your group and ensure you have what you need to get signed up.
Contact Us
FAQs
SERVICE AREA
Fundraisers Available in the Midwest
Our program is currently available all over the Midwest including Minnesota, Iowa, Wisconsin, North & South Dakota, Nebraska, Kansas, Montana, and more! For more information, or to get your questions answered directly, please contact us.